SHADOW PANIC +
MEMORIES AND DREAMS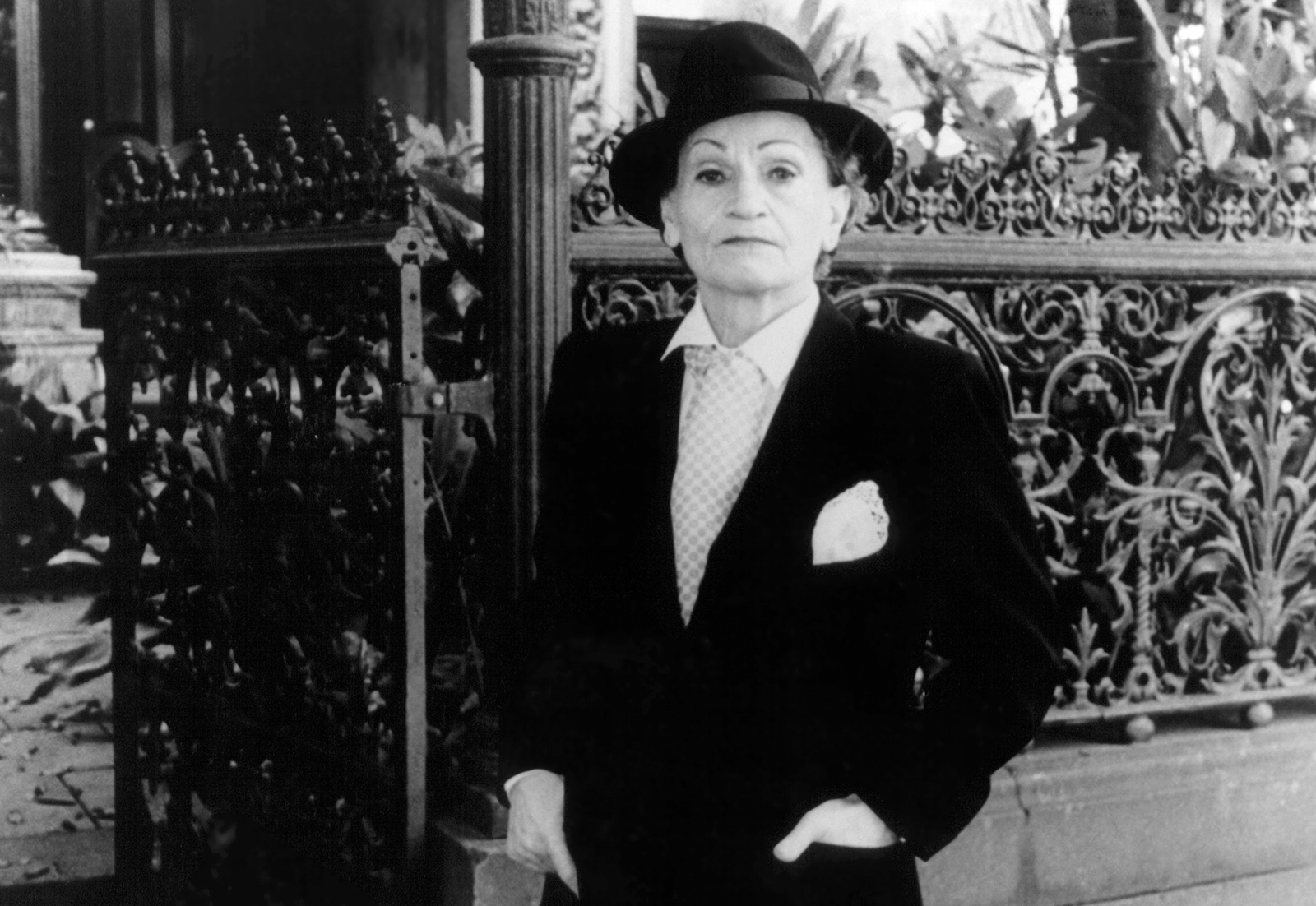 11AM, Sunday April 26
AFTRS


Country: Australia
Runtime: 90 minutes
Language: English
Format: Colour/B&W, Sound
Rating: PG
Margot Nash's
Shadow Panic
(1989, 22 mins, HD Digital) is the story of three women, strangers to each other, whose lives seem inexplicably linked. An inquiry into personal and collective shadows; internal and external states of emergency; resistance and spirit.
Lynn-Maree Milburn's
Memories and Dreams
(1992, 58 mins, 35mm) was screened in over twenty international film festivals and has won multiple awards. It established her preoccupation with driven, volatile and idiosyncratic individuals apprehended through a prismatic lens. Milburn has gone on to make a number of remarkable documentaries on figures working outside the mainstream including post-punk icon Roland S Howard (
Autoluminescent
), artist and performer Peter 'Troy' Davies
(Ecco Homo
) and community leader and defender of the poor, Father Bob Maguire (
In Bob We Trust
). She is a producer and editor on the feature documentary
MYSTIFY Michael Hutchence.
Introduced by Margot Nash and Karen Pearlman
---
Notes on Memories and Dreams by Adrian Danks:



Lyn-Maree Milburn
In a career lasting over 30 years, Lynn-Maree Milburn has worked dexterously across a range of filmmaking practices, including as an editor, costume designer, art director, animator, producer, writer and director. She has often worked in close collaboration with Richard Lowenstein and the extraordinary cinematographer Andrew de Groot, directing various long-form documentaries, music videos for the likes of U2 ("Desire") and INXS ("What You Need"), TV shows for John Safran, and, most recently, the exquisitely rendered Finding the Field (2018), revisiting the iconoclastic opening exhibition of the then new premises of the National Gallery of Victoria in 1968. She is most celebrated for a series of luminous and often haunting "biographical" documentaries or memory-works dedicated to "cult" figures such as Roland S. Howard (Autoluminescent: Roland S. Howard, 2011), Father Bob Maguire (In Bob We Trust, 2013), Peter Vanessa "Troy" Davies (Ecco Homo, 2015), and the less well-known but equally extraordinary, Johanna Kimla-Ocenásková, the septuagenarian subject of her first long-form film, Memories and Dreams (1993). Milburn's cinema is international in outlook and insight, but also profoundly and even defiantly Melburnian, lighting on figures who emerge from the hinterlands and underground of the city to national and even global attention. But her work is also highlighted by a meticulous attention to craft, a depth of emotion, an overwhelming feeling for the intimacy OF the handmade, a preoccupation with history and memory, and an attention to detail. All these qualities combine to define her profoundly collaborative – several of the films are co-directed with Lowenstein, for example – and truly personal work.

The Film
Memories and Dreams was first screened at the Sydney and Melbourne International Film Festivals in mid-1993, going on to win the award for best Australian Short Film at the latter. It was subsequently shown at numerous prestigious international festivals including Karlovy Vary, Venice, London and Toronto before receiving a limited release in Australia in 1995. Although it is one of the most extraordinary and singular works Australian cinema has produced over the last 30 years, it has partly receded from public attention in the decades that have followed, a fate that the digital restoration and subsequent screenings, such as this occurring at Cinema Reborn, aim to redress.

A work of painstaking, handmade dedication to detail and craft, it was produced over a seven-year period during which live-action footage shot in Prague, gathered from the archive and around Melbourne was converted to almost 15000 still images; animated, hand-coloured and meticulously reframed and refilmed by Milburn – working on a specially built and customised animation stand – it creates a truly evocative, profoundly material sense of both the past and of memory, of place and space, the particular moment and its reshaping, condensation and transformation by the act of recollection. A film created largely within the interior world of the studio, and even the subjective mind at some level, while also a truly collaborative undertaking emerging from the shared confidences of filmmaker and subject, Memories and Dreams is a shape-shifting, undefinable and truly alchemistic work. It heads out both into the world, taking in the cataclysm of Eastern Europe during World War II, the profound trauma of the concentration camps, and the loss of family and lovers, and takes us back into the recesses of the mind, the remnants and fragments of the past and of dreams that haunt and erupt into the present.

Initially conceived as a short film (of around 10-12 minutes) reflecting on the processes, affordances and mercurial nature of memory, it found its focus when Milburn was working on a music video for INXS and encountered Czech émigré Johanna Kimla-Ocenásková as an extra. An initial series of interviews with Johanna conducted by Milburn and her co-writer and producer Julie Stone helped create the framework for the film, a set of 36 fragments of memory that provided inspiration for the symbols, motifs (such as pair of silver slippers, the animated stars and leaves that blow through the film) and techniques that then guided the filmmaking process and fuelled the director's imagination. This sense of the partiality of memory, its ability to light on or obscure particular details, link moments and events across time, and isolate intense emotion, is reinforced by many of the aesthetic techniques deployed obsessively throughout: vignette framing; mattes; a multi-vocal and dual-language soundtrack; hand-colouring; reanimation and refilming; liquid dissolves; and a shooting rate of eight frames per second that creates the impression of still, step-printed, isolated images emerging into motion. All of these devices, alongside many others, combine to create the appearance of memories and impressions rising to the surface of the film and (then) receding into the background; a reanimation of the past in the present.

This is reinforced by the synthetic, intimate and often insular feeling of the film itself. Although it is largely set in Czechoslovakia before, during and after World War II, most of the footage was actually shot in Melbourne, with only brief, identifiable images of Prague captured either by De Groot or Lowenstein between set-ups for an INXS video ("Never Tear Us Apart", majestically filmed in the city in mid-November 1987) or grafted into the film from archive footage. Memories and Dreams is both a paean to the memory of old Europe and an acknowledgement of the transformative nature and oft-remarked Europeanness of Melbourne itself. For instance, the gates from the Royal Botanical Gardens substitute for a location in Prague and the Princess Theatre serves as the setting for a Nazi-run film studio established during the war in the same fabled city.

Memories and Dreams is partly structured around the repeated movement of Johanna on a train through the Australian countryside. For Johanna, as indicated at the end of the film, Prague and the Europe of her youth now only exist as places to be remembered andforgotten (and the strikingly melancholy, but provocatively masculine work of Milan Kundera is an evocative point of comparison and contrast here). Australia itself is not mentioned or recognisably identified until the film's final sections, as Johanna finally speaks of arriving in Maitland and the fierce heat of summer she encounters in postwar New South Wales. This emphasis rhymes with the ways in which Memories and Dreams deals with the "larger" movements and moments of history. We do see glimpses of the image of Hitler, the invading Germans driving across Prague's Charles Bridge, and learn of the sad fate of various people close to Johanna in the concentration camps, while attempting to escape or in the uranium mines established in postwar Eastern Europe, but these broader historical contexts are largely submerged. They have to work their way into the film as their impact upon the lives of Johanna and those who surround her (her mother, her children, her lovers) are profound, but they also lose their centrality and even hold in the palimpsest of dreams and memories that crowd this profoundly sensorial viewing experience. What remains, in the end, is an extraordinary litany of interweaving images, emotions and sounds that speak to the shared intimacies, affinities and memories between two extraordinary women.

---
Full film details:



Credits
Australia | 1993 | 58 mins | Col| Sound | 35mm | English | PG

Dir: Lynn-Maree MILBURN | Prod Co: Milburn-Stone Productions | Prod: Lynn-Maree MILBURN, Julie STONE, Andrew DE GROOT (Assoc)|Scr: Lynn-Maree MILBURN, Julie STONE | Photo: Andrew DE GROOT | Edit: Lynn-Maree MILBURN | Prod Des: Jacqui EVERITT | Sound: Peter CLANCY, Keith THOMAS

Cast: Alexandra CHAPMAN, Johanna KIMLA OCENASKOVA, Jeremy STANFORD, Johanna WEIR

Source: Lynn-Maree MILBURN, Ghost Pictures